Dr. Khannah Josué is the Overseer of Beit Midrash (House of Study) an Observant Believer Congregation, Founder and Chancellor of Prayer Fast Yeshiva Intl., "A University Of Higher Learning" and the CEO/Founder of three companies, Josué Enterprises (A educational organization that offers a variety of learning experiences which allows each person to Identify, Cultivate, Sow and Produce seeds of greatness that lies within them), The Keturah Collection (The Designer Line For Our Furry Sons & Daughters) and YAFA (A Natural Skin Care and Beauty Product Line).
In addition to being a Life Skills Trainer, Dr. Khannah Josué is a certified Life & Business Etiquette Coach, and founding partner of the John C. Maxwell Team. Dr. Josué is an ordained Rabbi by Semikhah (a rabbinical ordination) and she is continuing her rabbinic studies at a Jewish Yeshiva in Jerusalem, Israel. She continues to add value to herself by being mentored through the John Maxwell Mentorship Program and as a protégé of Dr. Cindy Trimm, Trimm International. Dr. Josué is also a recognized International Speaker, Teacher, and Author who effectively communicates the importance of living life to the fullest measure across both religious and secular arenas.
Dr. Josué believes the "Ancient Wisdom" she is privileged and honored to have gained through years of mentorship, personal development investments, 15 yrs + experience in the Mortgage and Fashion Industry, her rabbinic studies and her years of experiences are "valuable strategies" that can redirect people to a place to discover a wealth of information in the Torah (the Word) in how to bring forth their dreams, goals, and purpose from impossibility to possibility.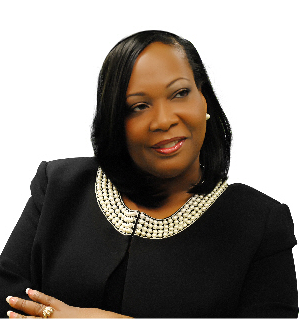 Teaching Style:
Dr. Josué has a passion to teach as she demonstrates the fullness of life through practical principles using and "Ancient Wisdom" for successful living. She teaches with a fervency, depth and clarity that penetrates traditional thinking while challenging listeners to study and implement the knowledge for a productive result.